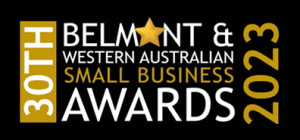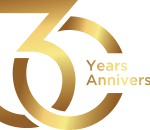 30th Belmont & Western Australian Small Business Awards
Know a small business that deserves to be celebrated?
Entries are closing for the 30th Belmont & Western Australian Small Business Awards
Time is running out to nominate a deserving small business (or your own business!) in the 30th Belmont & Western Australian Small Business Awards – highlighting the immense value that small businesses contribute to the Western Australian economy. The Belmont & Western Australian Small Business Awards is coordinated by the Belmont Business Enterprise Centre Inc. (Belmont BEC) who is celebrating 30 years of opportunities with 24 Award categories that small business and individuals can be nominated for. Deadline for entries is 5pm, Tuesday 26th September.
Belmont BEC CEO Carol Hanlon and Founder of the Awards said, "We have twenty-four different award categories for small businesses to be recognised for their ongoing commitment to the small business sector in Western Australia. Now in its 30th year, we are excited to see new businesses thrive and ongoing ones continue to strengthen, as the economy dynamics shift once again." The awards would not be possible without the support of our valued sponsors, including the City of Belmont. The Awards are open to small businesses both within the Belmont area, Perth Metro and state-wide.
2023 Award Categories:
This year's Awards include the following categories for entrants to consider such as:
•  WESTWAYS VISUAL COMMUNICATION & A TEAM PRINTING BEST MARKETING AWARD
•  TCFWA KARL FARRELL INSPIRATION AWARD
• FRIENDS OF BELMONT BEC CORPORATE SOCIAL RESPONSIBILITY AWARD
• FORTIX BUSINESS MANAGEMENT AWARD
• REGEN POWER SUSTAINABILITY AWARD
• STORAGE KING PERTH AIRPORT CUSTOMER SERVICE AWARD
• DESIGNEDGE INNOVATION FESTIVAL INNOVATION & CREATIVITY AWARD
• RES-Q COMPUTER SERVICES & SUPPLIES CYBER SECURITY & TECHNOLGOY AWARD
• GREEN PROMOTIONS SPIRIT OF AUSTRALIA AWARD
• PERTH NOW COMMUNITY SPIRIT AWARD
• TCF AUSTRALIA EXPORT TRAINING & MENTORING PROJECT FASHION INDUSTRY AWARD
• CITY OF BELMONT INDIGENOUS BUSINESS OF THE YEAR AWARD
• CITY OF BELMONT BEST NEW BUSINESS AWARD
• RACING & WAGERING WESTERN AUSTRALIA MARJORIE CHARLESON WA RACING INDUSTRY
AWARD
• EMPIRE TOURISM & HOSPITALITY AWARD
• BRAINBOX MENTOR AWARD
• APM HOME BASED BUSINESS AWARD
• BUSINESS & PROFESSIONAL WOMEN WA & BPW BUSINESS INCUBATOR BUSINESS WOMAN
OF THE YEAR AWARD
• BEC NATIONAL EXPORT TRAINING & MENTORING PROJECT INTERNATIONAL TRADE AWARD
• MUSTERA PROPERTY GROUP ACHIEVEMENT AWARD
• BELMONT BEC & MY FASHION INCUBATOR MIGRANT SMALL BUSINESS PROJECTS BUSINESS
MIGRANT OF THE YEAR
• BLAKE DIGITAL YOUNG ENTREPRENEUR AWARD
• R. MOORE & SONS ENTERPRISE OF THE YEAR
• FLINTEL BUSINESS PERSON OF THE YEAR
The Awards are open for entries from small businesses, individuals, and organisations from across Western Australia and provide recognition and encouragement for achievements and business excellence.
Entries close on September 26th and winners will be announced at the 'Night of Stars' event that will take place in the Ballroom of the Perth Exhibition and Convention Centre on November 1st, 2023. Potential entrants will be able to access a wide range of support in preparing their submission that includes Free Award Entry Kits, Workshops, Webinars, and access to Award Mentors who can assist with tips in preparing award submissions to impress the judging panel.
For more information on how to enter the awards and other categories, please email [email protected]
or phone: (08) 9479 3777 or view www.belmontbec.com/awards
For further information please contact:
Carol Hanlon
CEO
Belmont BEC
P| 61 8 9479 3777    M| 61 417963231
E| [email protected]
Belmont Business Enterprise Centre Inc. (Belmont BEC)
PO Box 370, Cloverdale, WA 6985 Phone 61 8 9479 3777
www.belmontbec.com  www.belmontbec.com/awards    www.becnational.com/export   
www.becauction.com   www.belmontbec.com/2023innovation 
www.bpwbusinessincubator.com/bec   www.mybusinessincubator.com.au/1001  
Major Sponsors
City of Belmont
The City of Belmont is a vibrant, modern City located just six kilometres from the Perth CBD. The City's prime location between Perth Airport and Perth CBD has led to a strong local freight and logistics industry, and attracts new families, businesses, and visitors to the area. With a pro-business outlook, diverse local economy, and growing population, the City is a great place to live, work, and invest. www.belmont.wa.gov.au
Belmont BEC is a non-profit community organisation established in 1994, providing training, mentoring, networking, support services and opportunities to over 33,000+ individuals in Belmont, WA & Australia to start or improve their small business and is a specialist in virtual business incubation. Belmont BEC has originated a large range of well-known projects and programs for the benefit of its small business clients that have included the annual Belmont & Western Australian Small Business Awards, designedge Innovation FESTIVAL, TCF Resource Centre WA, Multicultural Business Support Services, WA Racing Industry Project, Belmont Clothes Library, BPW Business Incubator Online Projects for Women in Business, Count Me IN Disability Employer Awareness, MY Business Incubator Cyber Security Project and the BEC National Export Training & Mentoring Project.  www.belmontbec.com www.belmontbec.com/awards  www.belmontbec.com/2023innovation  www.becnational.com    www.bpwbusinessincubator.com/bec         www.mybusinessincubator.com.au/1001
TCFWA | TCF Australia | TCF Global is a non-profit industry association established in 1998, assisting over 6,000 designers, creatives, fashion & TCFL related industry small business with fashion business skill development including TCF Australia Export Training & Mentoring Project, designedge Innovation festival, sustainable fashion & circular economy topics, MY Fashion Incubator migrant small business projects, linkages in the global supply chains, international trade missions and industry networks.  www.tcfwa.com        www.tcfwa.com/2023innovation  www.tcfaustralia.com/export  www.tcfglobal.com  www.myfashionincubator.com